Keg and Barrel Premium
The Keg has been a well loved feature of Bar Street for many years. Open from 10am until late offering the best food drinks and atmosphere. We show all major sporting events and are home to the Paphos Tigers and the Cyprus Rugby Team. Wifi available too!
Address: 6 Stella Court, Agio Antoniou Street, opposite the Tourist Information and Almyra Hotel, Paphos, Cyprus
Website: Visit Website
Phone:
Email: nick@kegcyprus.com
Mob: 96848601 Fax: 26222610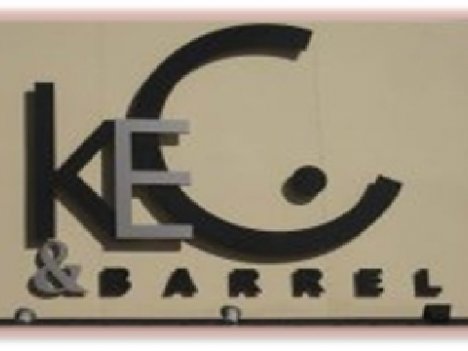 The Keg and Barrel is the place to watch live sport in Paphos. With 6 screens and various satellite systems, we are able to show different sports and different matches at the same time. We have a wide selection of drinks and our food is the best kept secret in Paphos! Try our mouth-watering burgers or the pork chop which does not fit on the plate! All our food is homemade using the freshest ingredients.
The Keg is the unofficial home of the Cyprus and Paphos rugby teams and is one of the few pubs showing Rugby Union and Rugby League in Paphos.
Reviews:
"The Keg has been an enormous part of my holiday and I will 100% go back. I ate twice a day there and was the only place I needed to go for a drink as it was comforting. The staff are awesome and the food is incredible, try everything! If you're in Paphos (Pafos) then stop by and enjoy! :)"
"Best Pub at cyprus. A must for everybody. Best hospitality, awesome food and great location."
parties
stag and hen
football
stag and hen
football
food
sport
drink
restaurant
pub
restaurant
rugby
drink
pub
food
nightlife
pub
parties
pub
stag and hen
rugby
pub
food
sport
rugby
nightlife
sport
football
food
pub
nightlife
sport
drink
football
food
Address
6 Stella Court, Agio Antoniou Street, opposite the Tourist Information and Almyra Hotel, Paphos, Cyprus
Reviews
There are no reviews at this moment..
Write a review