Paphos Homemarket Premium
Paphos Homemarket is a family run business based in Anavargos since 1987. Supplying the building industry with all building supplies, a rapid growth over the coming years resulted in the opening our newly opened 50,000 sq ft DIY superstore.
Address: 75 Andrea Vlami, Anavargos, Paphos, Cyprus
Website: Visit Website
Phone: 26222223
Email: info@homemarket.com.cy
Mob: Fax: 26222320
Finding Cyprus discount card scheme accepted here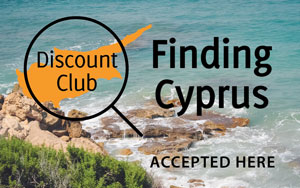 Details of Discounts

Maximum Discount Percentage 10%
Details of Discounts - 10% off all products indoors excluding special offers


Welcome to Paphos Homemarket - the perfect place for all your home and garden needs.
DIY
DIY and home improvement products at great low prices. From DIY specialists to builders and beyond visit Paphos Home Market for all your home and garden supplies and advice on all the latest design trends.
Building Materials
Paphos Home Market specializes in the field of Building Materials. Our range of products includes materials for all kind of building activities.
Tiles
Paphos Home Market provides a varied selection of Ceramic Tiles for both indoor and outdoor use.
Bathroom sanitary ware
Paphos Home Market specialises in all Sanitary Ware including baths, basins, taps, spas, sinks and bathroom accessories.
Homeware
Paphos Home Market homewares department has a wide range of products for your home. Visit our department and find what you need.
Kitchen
Paphos Home Market Kitchen department offer you value, huge choice and style ranging from truly traditional to the latest trend.
Domestic Appliances
Find your domestic appliances in our store. High quality appliances with very good prices.
Furniture
Paphos Home Market can cover all your furniture requirements in the house or business.
Lighting
Save money and illuminate your home or bussiness with style by visiting our lighting department.
Garden
Find fresh ideas for your garden visiting our Garden Department.
Fireplaces and BBQ's
Paphos Home Market carries an extensive range of Barbecues and Fireplaces. Just visit our Fireplaces and Barbeques department to choose your fireplace or barbeque that is ideal for your home.
We deliver all over Cyprus, contact us for rates.
Check out our new brochure: click here
lighting
barbeques
sand cement
barbeques
sand cement
house repairs
gardening
timber
building
DIY
building
home improvement
timber
DIY
house repairs
building materials
DIY
lighting
DIY
barbeques
home improvement
DIY
house repairs
gardening
home improvement
building materials
gardening
sand cement
house repairs
DIY
building materials
gardening
timber
sand cement
house repairs
Address
75 Andrea Vlami, Anavargos, Paphos, Cyprus
Reviews
There are no reviews at this moment..
Write a review