Boo Hair Salon, The International Language of Hair
Boo Hair Salon, The International Language of Hair Premium
BOO Salon was established in August 2007 and no matter how hard the economy is we are proud to continue to provide our services to the community, the economy and the Cyprus people. BOO Salon Established now for 6 Years and "Here To Stay"
Address: Shop 1,No. 56 Sofia Centre, Chrysoneras Avenue, Coral Bay Road. Opposite the Pafian Sun Hotel
Website: Visit Website
Phone: 26 939202
Email: info@boosalon.com
Mob: 99419380 Fax:
Finding Cyprus discount card scheme accepted here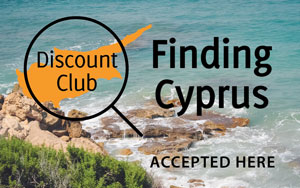 Details of Discounts

Maximum Discount Percentage 10%
Details of Discounts - 10% Discount on Hair Services Only!



Welcome to BOO International. Established in Paphos by Caroline Dalby in August 2007, BOO International is home to:

"The International Language of Hair" and

Hair Training Centre

is a Unisex hair salon catering to all age groups.
We are available for bridal hairstyling, special occassions and will soon be introducing a wet shave service for our gentlemen customers. Please ask about our Loyalty Scheme where we like to reward our regular customers.
We use only the finest quality products from companies such as 'muk', 'kebelo' and 'JOICO', which are also available for purchase in our shop.

is a fully accredited ITEC Training Centre running a wide variety of internationally recognised courses thoroughout the year. Please contact us for more details.
For her professionalsim and ongoing success, Caroline was recognised by the British Business Woman of the Year awards and is very proud to have been nominated a finalist in 2013.
Download PDF's Below

hair products
hairstyle
training
hairstyle
training
Unisex hairdresser
mens hair
hair salon
Ladies hair
Wedding
Ladies hair
hairdresser
hair salon
Wedding
Unisex hairdresser
Colour
Wedding
hair products
Wedding
hairstyle
hairdresser
Wedding
Unisex hairdresser
mens hair
hairdresser
Colour
mens hair
training
Unisex hairdresser
Wedding
Colour
mens hair
hair salon
training
Unisex hairdresser
Address
Shop 1,No. 56 Sofia Centre, Chrysoneras Avenue, Coral Bay Road. Opposite the Pafian Sun Hotel
Reviews
There are no reviews at this moment..
Write a review