RSS Logistics International Freight Forwarders
RSS Logistics International Freight Forwarders Premium
Worldwide Shipping, local removals, storage, distribution. International Freight Forwarder, specialist pet carriers, vehicle shipping, household removals, air, sea freight, domestic removals, office removals, international shipping Members of PMA
Address: 68 Michalaki Kyprianou, Peyia, Cyprus
Website: Visit Website
Phone: 26343775
Email: info@rsslogistics.com
Mob: 96213807 / 99979774 Fax:
Finding Cyprus discount card scheme accepted here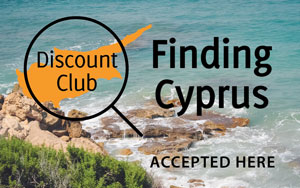 You can collect a free Finding Cyprus Discount Card at this business

We are a well established shipping and removal company primarily based in Cyprus but with satellite offices located Worldwide. Much of our work is either removals or storage in Cyprus and shipping between the UK and Cyprus but we also ship anywhere in the world at the most competitive of prices.
RSS Logistics are members of the Professional Movers Assocation.
We move homes, offices and commercial products door to door both nationally and internationally.
We employ only qualified, experienced staff that are trained to pack, wrap and load so that your possessions are safe and do not get damaged. In Cyprus, we have extensive warehouse facilities and can store your goods free of charge both prior to and following shipping. We take a pride in our work and know that customer satisfaction is the only basis for a long term business.
Removals, Wrapping & Packing, Storage, Shipping, Stock control & distribution, Car transport, Boat Transport, Pet transport and even BoatDelivery – you name it, we do it!
Here at RSS Logistics we are able to take care of all your International Shipping requirements. Whether it be a single item shipment or a full container, we are able to help door to door by road, air or sea.
We can also ship your motor vehicle and take your pets on their trip to their new home.

We also offer our secure warehouse facility for your goods free prior to shipping, or for any other long or short term storage requirements

Remember we are your one stop shop for all requirements.
Download PDF's Below

Domestic removals
Freight forwarding
Distribution
Freight forwarding
Distribution
International
Local
Commercial
Worldwide
Shipping
Worldwide
Cold storage
Commercial
Shipping
International
Removals
Shipping
Domestic removals
Shipping
Freight forwarding
Cold storage
Shipping
International
Local
Cold storage
Removals
Local
Distribution
International
Shipping
Removals
Local
Commercial
Distribution
International
Address
68 Michalaki Kyprianou, Peyia, Cyprus
Reviews
There are no reviews at this moment..
Write a review