Stazo Store Premium
Stazo Store is a multi-branded fashion store since 1995 that carries Lacoste, Tommy Hilfiger, G.Sel Milano, Jack & Jones and Only and N.Z.A . Men's, women's and kids fashion, accessories, watches and footwear.
Address: 31 Poseidonos Ave, Paphos, Cyprus
Website: Visit Website
Phone: 26933703
Email: stazo@mtnmail.com.cy
Mob: Fax:
Finding Cyprus discount card scheme accepted here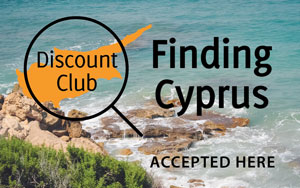 Details of Discounts

Maximum Discount Percentage 10%
Details of Discounts - 10% Discount on purchases over €100. Not Valid on Sales items.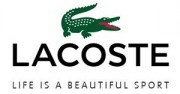 Lacoste is a French clothing company founded in 1933 that sells high-end clothing, footwear, perfume, leather goods, watches, eyewear, and most famously polo shirts. In recent years, Lacoste has introduced a home line of sheeting and towels. The company can be recognized by its green crocodile logo. René Lacoste, the company's founder, was nicknamed "the Crocodile" by fans because of his tenacity on the tennis court. In November 2012 Lacoste was bought by Swiss family-held group. Lacoste has retail 1100 boutiques around the world.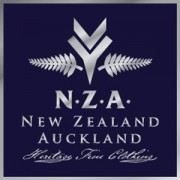 Heritage Fine Clothing, The Spirit of Adventure The Discovery of Nature The experience of NZA New Zealand Auckland
New Zealand's historic legacy and diverse natural beauty are the constant source of inspiration for NZA New Zealand Auckland's Styling and Graphics.
The Spirit of Adventure / The Discovery of Nature / The experience of NZA / New Zealand Auckland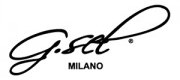 Established in Italy in 2010, G.SEL is the premium-line collection by Cartage Srl with more than 20 successful years in the fashion system. The business idea is based on creating fashion garments for an affordable luxury experience offering clothes for every moment of your life (from night and day to free time). The G.SEL creative philosophy is devoted to highlight femininity and beauty of every woman and is inspired by the spirit of the times and aesthetic trends. Each style is designed in Italy embodying the quintessence of the Italian approach to style, glamour and elegance.
Download PDF's Below

suits cyprus
dresses
menswear paphos
dresses
menswear paphos
outlet store
clothes
clothes shop
fashion brands
stazo paphos
fashion brands
fashion paphos
clothes shop
stazo paphos
outlet store
ladieswear paphos
stazo paphos
suits cyprus
stazo paphos
dresses
fashion paphos
stazo paphos
outlet store
clothes
fashion paphos
ladieswear paphos
clothes
menswear paphos
outlet store
stazo paphos
ladieswear paphos
clothes
clothes shop
menswear paphos
outlet store
Address
31 Poseidonos Ave, Paphos, Cyprus
Reviews
There are no reviews at this moment..
Write a review