Finding Cyprus Discount Club
Η νέα μας κάρτα έκπτωσης που διαθέτουμε σε πολλούς λιανοπωλητές και επιχειρήσεις στις περιοχές Πάφου και Λεμεσού με την οποία σύντομα θα ακολουθήσουμε σε όλη την Κύπρο.
Εκπτώσεις που κυμαίνονται από 5% έως 30% ή ένα σταθερό ποσό επιλογής σας.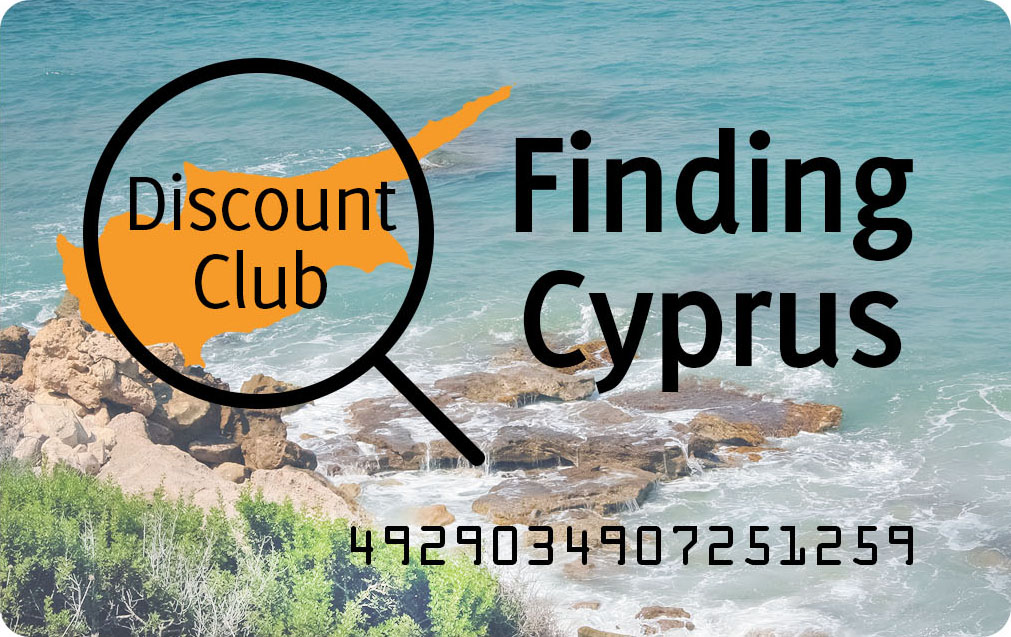 Select your area below to find businesses near you that accept our card.