Tanya Koleva Professional nails technician from 2009 . Professional masseur from 2016 In my profession, the only thing that motivates me is the smiling and happy customer.
Address:
Website: Visit Website
Phone:
Email:
Mob: 0035796328253 Fax:
Finding Cyprus discount card scheme accepted here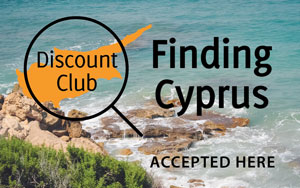 40% off the price


Download PDF's Below

For your smiles I offer the wonderful 30 € offer that includes manicure and pedicure with OPI gel polish and spa OPI skin care products. The offer is from 01.11.2018 Until 01.12.2018 For appointments Phone number :0035796328253
beauty
nails
OPI
nails
nails
nails
OPI
nails
beauty
OPI
beauty
nails
beauty
Reviews
There are no reviews at this moment..
Write a review