Finding Cyprus Discount Club
We have now launched our NEW discount card in many retailers & businesses in the Paphos & Limassol areas with it soon to follow island wide.
With discounts varing from 5% to 30% or a fixed amount off.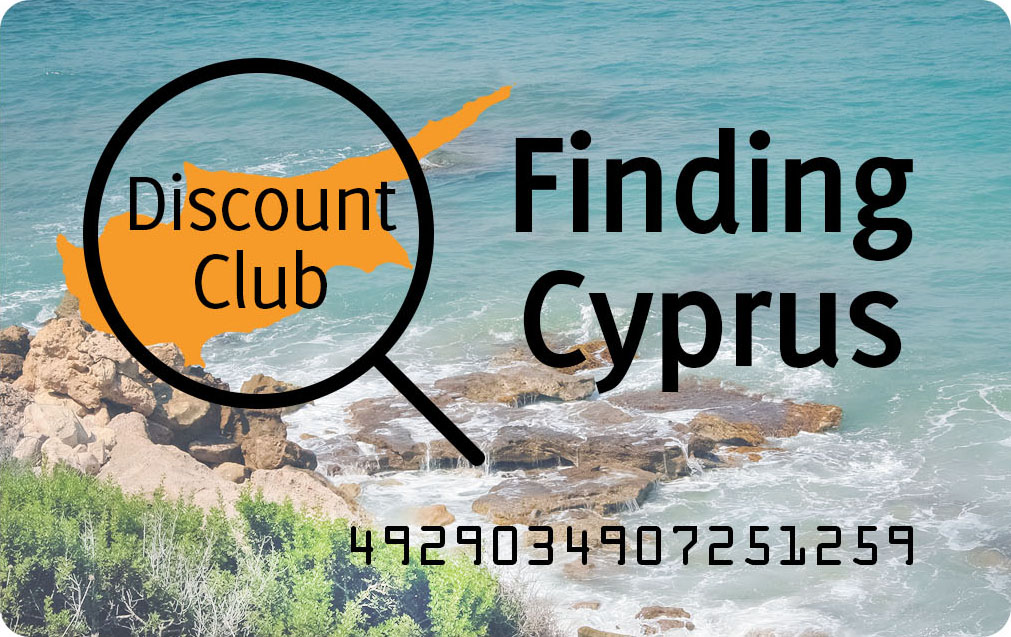 Select your area below to find businesses near you that accept our card.
The cost of the card?
It is totally FREE!
What does it get me?
The discount varies from 5% to 30%, some retailers offer a set amount of €s off services or goods. Some only offer a discount or part or all of their range of services or products.
We have a expanding list of retailers in the scheme, so click the card image at the top and see what you can get now.
Getting a card
Retailers & special supply points will be stocking the card & with a simple form for your details, The card is totally free.
Just use it at the retailers that either show the special sign in their windows or check our online list of retailers by clicking the card image above, & get your discounts.
Check our online directory of retailers to find out where to get a card or Click here to order your card now online.
We are now Sponsoring the Weekend Link show on Rock Fm, the No1 radio station in the area. You can hear our adverts promoting the new discount card scheme & one of our staff will be making appreances on Rock Fm to let you know more abut the card.
For retailers
For retailers to be included in the scheme there is a small charge of €50 for either the 3/6/9/12 months you agree to be in the scheme. For Finding Cyprus Premium listing cutomers it is totally free! If later you join Finding Cyprus as a premium business or upgrade your free listing then we will take the €50 off your premium price.
And of course if you are not listed on Finding Cyprus we will list your for free. Contact us or click log on/Register above and add your business and be on here in a few minutes. When you are on as a free listing let us know you want to be in the discount card scheme.
Just contact us below & we will arrange your inclusion in the program.
FOR RETAILERS & Businesses contact us below
This email address is being protected from spambots. You need JavaScript enabled to view it.
Keith Mobile +357 96871697
Office 9am to 5pm Tel: +357 26272091
P O Box 64626
8077 Pafos
Cyprus